About Us
EssayServiceScanner.com is a friendly and helpful space created for students of all academic levels. This is a special environment where I am going to share my vast experience with all students to help them succeed on their academic paths! Who am I? The idea for the creation of this blog came to me after many years of career in the field of education – I am a person who has dedicated many years to providing people with high-quality education, which I believe should be available for everyone. I know that studying is never easy.
All students face various issues on this path. Being a student myself, although quite a long time ago, and teaching current students today, I have learned all the inside of the academic path that every person encounters in his life. I have learned much, if not say all, about the secrets of academic success, high productivity, and other peculiarities that can come in handy to every student! That is how my blog appeared. This blog is a place where I can share some of the most useful stories, tips, and tricks that I was collecting during many years of work in the field of education. Thus, I believe that every student, regardless of their age, should find lots of interesting and most important – helpful information in my blog. So I am happy to welcome you here!
Education
Well, my academic path started a long time ago. My grandpa was an English Literature teacher, so he was my first and the best teacher told me all he knew about British and American authors and nurtured my love for poetry and writing in me. I've always been an eager learner, so I decided to pursue a degree at the University of Michigan, my grandpa's alma mater.
Throughout my university education, I've been a member of a local poetry club, wrote several short stories, some of which received quite positive attention from the local readers. Not to beat my own drum, but I was quite good at writing, which was only possible because I was and still am so passionate about it. With time, I've accumulated a profound understanding of how to make my writing more engaging and how to make people fall in love with the words coming from under my fingertips. Additionally, knowing all the ins and outs of academic life and teaching English to students, I've become exceptionally proficient in writing academic papers. I helped my roommates at the campus come up with some decent ideas for their term papers and even wrote a lot of stuff for them while we were studying.
Career
Over the years, I've perfected my writing skills and realized that I have much to share with the younger generation. This is why I decided to stay within academia and become a teacher. Working as a teacher has given me even more insight into writing effective and thought-provoking papers. As a teacher, I know exactly what other teachers want to see in their students' writing, and as a former student myself, I know the struggles of writing first hand.
Today, I write for my own blog and help my students develop their writing skills. I find a great deal of pleasure in writing and teaching people how to write exceptional pieces. Of course, not everybody is meant for the art of putting words together into compelling narratives, but I am sure that anyone can become better at it with some training and commitment.
Guest Writers
Monica Sunners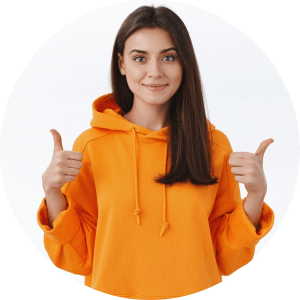 Monica Sunners is a veteran educationist. Over the years, she has seen countless essays from countless students. So, she knows what a student needs to do in order to make an essay unique. She has utilized her experience and co-created a forum that shows you elaborate reviews of essay-writing services. In fact, the site reviews not only essay-writing services but also services that help students with coursework, term papers, assignments, research, and dissertations. She fully understands the value of quality.
There are many companies that pay reviewers to give them good feedback. However, Monica's integrity and honesty are unquestionable because she always values the well-being of students above everything else. So, you can trust her without a shred of a doubt. The name of Monica's reviewing forum is PapersBattle and you should try it at the earliest. You will definitely not be disappointed because her reviews are absolutely accurate.
Charlotte Molvig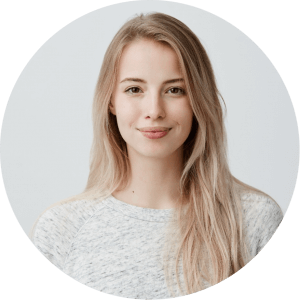 Charlotte Molvig has prolonged experience in the field of teaching. She has in-depth knowledge regarding a wide variety of subjects including literature, psychology, linguistics, sociology, history, and so on. Living as a student first and a teacher next, she has a perfect understanding of exactly what it takes to make an essay stand out. So, she was able to use her knowledge to help build PaidPaper, a reviewing forum that reviews the quality of essay-writing services online. After all, there are tons of essay writing services on the internet and that is why it gets difficult for a student to decide which one to go for.
Thanks to Charlotte, PaidPaper is the ideal solution to this dilemma. She has made sure to design the forum in such a way that it is incredibly easy for students to use. The site is concise as well as informative at the same time.
Joseph Stevens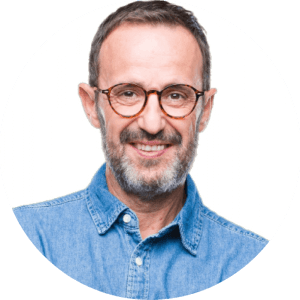 Joseph Stevens is undoubtedly one of the most knowledgeable people you will ever come across in your life. He is one of the most trustworthy and dependable reviewers you can find in EssayReviewExpert. It is a reviewing forum where you can learn everything about online essay-writing services. Joseph's reviews are always straightforward and in-depth. This is because Joseph is a perfectionist. He is a writer himself and he writes on a variety of topics. At the time of reviewing a site, he personally experiences the service to judge the quality. This is what makes his reviews so useful. You are able to get an abundantly clear picture of what to expect. Joseph's writings have been published on multiple platforms and he specializes in topics related to science. He is also an avid reader and he has a vivid collection of novels from every genre you can think of.