Philosophy Essay Structure
0 Comments
11/04/2021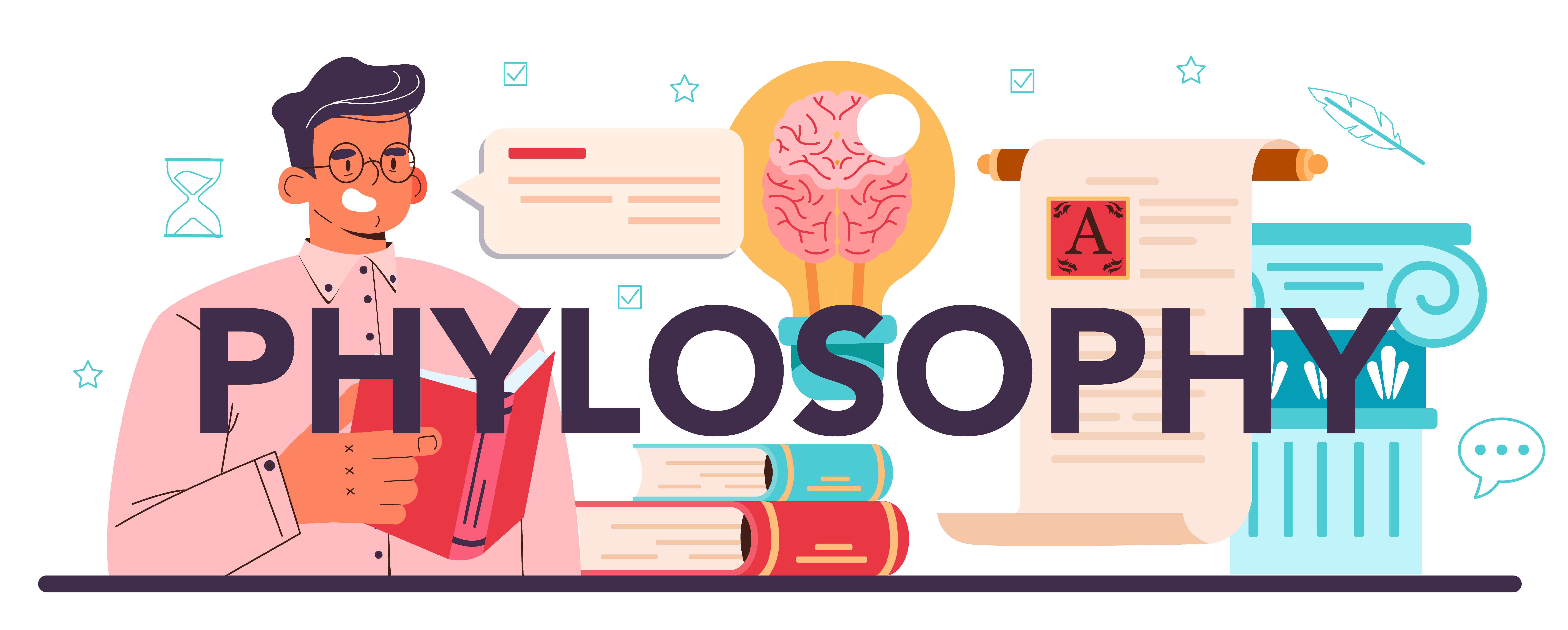 Writing a good philosophical essay is about creating a text in which the author critically analyses a claim directly related to an argument. That is, they usually talk about existence, death, honesty, happiness, etc.
Its purpose is to show the writer's perspective on the issue and contribute to their knowledge. In elaborating a philosophical essay, the author shows the idea he or she has chosen to develop and in turn presents a series of arguments that give strength to the proposed one. This is done through coherent discourse, and to achieve this, it is necessary to study what has been decided to discuss.
Writing a philosophy paper is very different from that in other texts. It is necessary to explain the philosophical concept and, therefore, to support or refute the structure on which it is based. In other words, we need to read and fully understand the sources and then create our own conceptual framework capable of responding to the thought contained in those sources. Even if it is not easy for you to write a good philosophy discourse of this size, it will not be an impossible task if you plan it carefully. There is no exact recipe for writing philosophy essays, but there are some guidelines that can be helpful.
The Basic Writing Guideline
The starting point for writing philosophy papers will be a subject that you choose based on the words of other philosophers or your own argument. Carefully consider which philosophical questions are inspiring and fruitful for you to think about. Read the text carefully and formulate the talking point of your assignment. It is possible that the premise is clearly formulated in the text, but it is also possible that you will have to reconstruct it yourself from what has been said. In addition to the main assumption (explicitly or implicitly expressed), consider whether there are any other claims related to it that can be found in the text (additional theses).
Then consider the arguments and identify which philosophical problem it is, which question the author answers with his text. Analyze their strength, persuasiveness, relevance. At the same time, consider the counterarguments and find criticisms – whether it is possible to question the author's point of view and how. Simply put – you are expected to recognize a philosophical problem and then consider everything related to that problem when thinking about how to write an accurate paper.
Additional Instructions for Philosophical Writing
The paper must be a serious elaboration of the topic. The set-up is classic: instigation to the theme, elaboration, conclusion, and relevant literature. It must be clear to the readers how you approach the problem.
The introductory part is very important because it informs the readers about what you are going to do. Avoid empty formulations and poor writing of the general type such as in the following examples – "Since ancient times, people have been wondering …" or "We all know that …". Instead, specify e.g., "Plato puts forward the argument that …", "In this paper, we will examine whether human knowledge affects their mind …".
Create a good paper organization, to get on time. Determine and provide the basic assumption(s) in the citation, derived theses, arguments (either explicitly stated in the citation, or hinted at). Analyze the quote itself, the terms listed in it. Be concise in this, because you only need to include and interpret the standpoint of the author, and then problematize his views.
Try to come up with a clear distinction between what the author's interpretation is, e.g., "Nietzsche criticizes Christian morality because …", and what your statement is, e.g., "Based on this critique, it can be concluded that …". Formulate the dissensions briefly and clearly, taking into account which part of the text they refer to.
Arguments can be common sense, logical (indicate inconsistency in performance), empirical (a reference to grounded facts), scientific (based on scientific knowledge), philosophical (state a different philosophical understanding that is convincing as a counterargument), psychological, value (aesthetic, moral) … Also, you should anticipate objections of students reading the draft and possible questions asked in the evaluation process.
Structural Aspect of Philosophy Essays
It doesn't matter if the subject was given to you or you chose it yourself, it is necessary for it to be clear and precise. It is necessary to have a good idea about the area you will demonstrate, so if you choose a leitmotif yourself, take care that it is not outside your sphere of interest.
Since working on an essay requires your thoughts and attitudes, it is necessary to calmly think about everything you would write. Ask yourself questions and answer them in detail.
Then, to create an argumentative article, you need to organize your thoughts. If you already have a lot of ideas, make a few theses that will help you not to forget the old ones, while coming up with new thoughts. The best technique is to put a few words into a kind of subtitle, and then leave the posters below to work them out. This will help you better organize smaller parts within larger ones and process the complete article faster.
Write the Main Thesis
Now that you have chosen a topic and created a sketch of points, it is necessary to come up with the main hypothesis, which will be the point of your article. This main outline is, in fact, the whole topic of the discourse summarized in one answer. It shows the reader understands your position and why you chose that approach to your claim. It is very important that you have a quality main theory because that will extremely clarify the entire article. You must defend it with strong arguments, which will make the reader think like you, or at least think more about your means.
The Main Part of the Article
This section is also called the "body of the essay" because it explains and describes your standpoint. Each main idea, i.e., the subtitle you wrote in the sketch, will be a separate paragraph and a guide for writing the body. You will create the main part so that each subtitle is supported with at least three more arguments that justify that standpoint. The issues that support the subtitles should come from each other, that is, to the body in a natural flow, and not be disorganized. In this way, your outline has excellent quality, and the reader understands the point of your paper.
Introduction
A long-established system: introduction-elaboration-conclusion, will be of great use to you when working on a paper. Since you have developed ideas, subtitles, postulation, and have the contours of your paper, it is necessary to assemble a foreword that will attract the reader to read the entire article.
The title and the first paragraph are crucial in capturing the readers' attention. You can use shocking information, dialogue, a story, a quote, or a simple summary of your argument. No matter which reasoning you choose, understand that the front matter is completely related to your questions.
Elaboration
This part of consists of at least three paragraphs, which will be meaningfully connected to each other. Each paragraph should be focused on a separate idea, which supports your theory. You will begin the paragraphs by presenting a certain idea, and then you will defend them with certain evidence. Here, it is important to keep the readers' minds so that you do not procrastinate, but are specific, direct, and interesting.
This is where you intellectualize using knowledge of socio-economic disciplines steps into. At the same time, it is recommended to use 5-6 points strictly on the chosen matter. Terminology and concepts should be used on the spot, not randomly, mechanically, some of them can be discovered, demonstrating your vocabulary …
The explanation and terminology should be in line with the chosen theme. Consider what literary techniques you will use to interpret the language of your paper more interesting, vivid (comparisons, analogies, epithets, etc.).
Conclusion
The conclusion closes the theme and summarizes your overall doctrines while presenting a final aspect to your essence. Your judgment should contain three to five influential verdicts. Simply examine your principal points and present a short pillar for your claim. The most effective end will be a quote, an invitation to action, or an interesting twist. This will make the readers think about your thesis even after reading it.
Before Start Writing Your Draft
Once you've written a conclusion, you may think you've finished your paper, but that's still not true. Before the publication, you must focus on all the details. First, check the schedule of your paragraphs. Make sure that the strongest argument is placed in the first and last paragraph in the body, while the others come in the middle. Also, make sure that your position is completely defended and consider whether you can add something more important.
Review the instructions that you received from the professor or teacher. Different papers must have different formats, and you must double-check the instructions to ensure your paper is in the required format.
Finally, review what you wrote. Read your paper and see if it makes sense. Ensure the sentences are meaningfully connected, that the story flows smoothly, and add phrases to help connect thoughts or ideas. Review if the citations in your paper are properly marked and be sure to cite the source of those citations. Then, re-check spelling mistakes and grammar in each sentence. After you have completed all these steps, made sure of the quality of your paper, checked the spelling, and corrected the mistakes, congratulations! Your theory is proven, and the draft paper is done!