PaperRater.com Review 2023
6 Comments
04/03/2022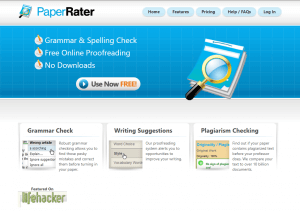 Visit Site
It is always a good idea to have a useful tool for text check. My new review is just about one of such services for students – paperrater.com. For my Paperrater review, I have studied and tested all its tools and features, so now I'm ready to share my experience and impression with you.
Service Overview
PaperRater is a proofreading and article analysis system that gives you results on written material in minutes. It also has a plagiarism detector and proofreader. You will get feedback on the quality of grammar, suggestions where necessary, and an overall analysis of the text.
You are also assigned a score based on the article's ease of reading and comprehension. A machine and not human editors do all this, and so a writer would want to countercheck some of the suggestions. You get up to 50 free checks, but you have to sign up for an account and pay a small fee after they are exhausted.  
Interface And Usability
Many PaperRater reviews I've seen highlight the high usability of this service and, in my review, I can't help to agree with them because the site is genuinely user-friendly and convenient.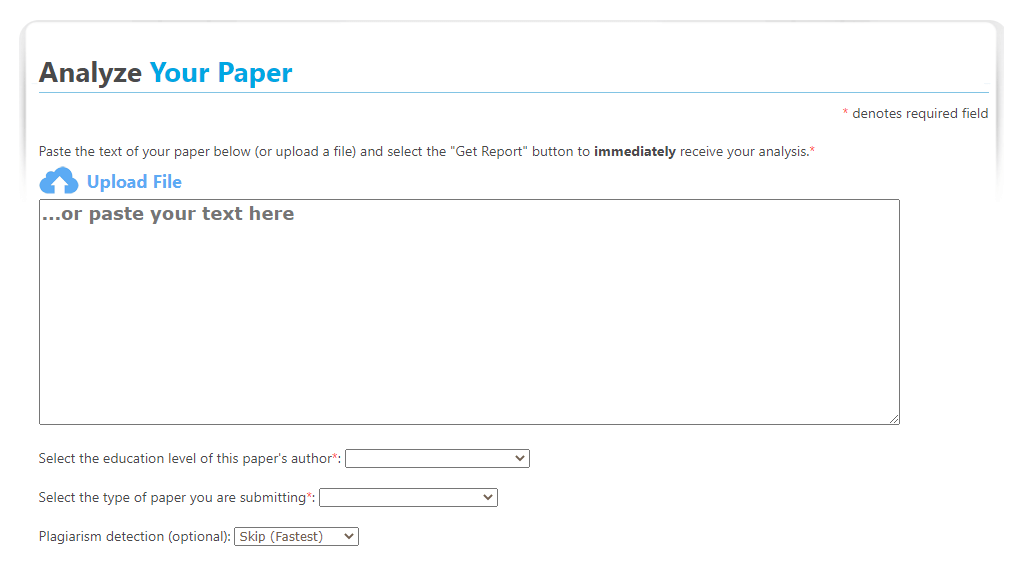 Why didn't I give it 10/10? Because I didn't like the website's design, it is not too modern, and I find it annoying.
Customer Support
This is one of those things where, in my opinion, paperrate.com could've done much better because all support you can get here is through an email and only during specific working hours. This is not convenient. In my reviews, I usually give higher ratings to the services that have live around-the-clock support, however, what I liked in their FAQ section because it is quite detailed and precise.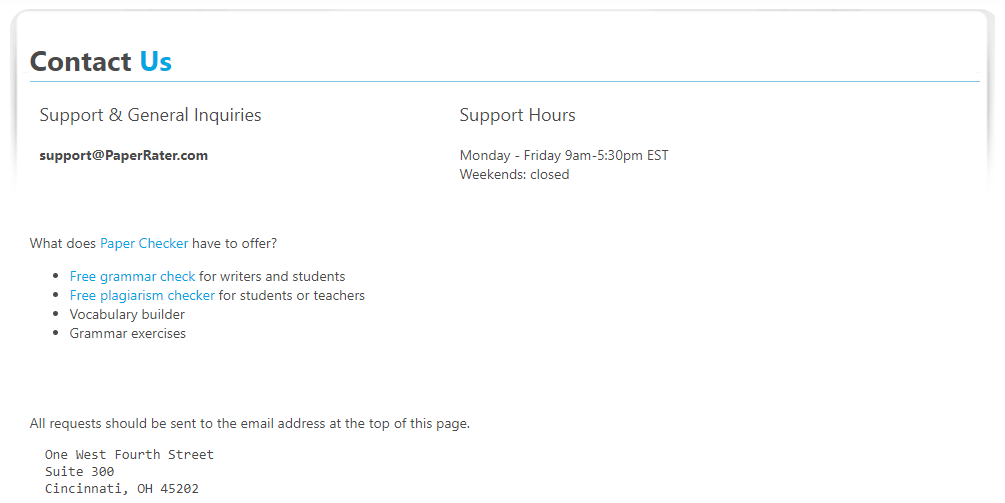 Safety
If you are wondering is Paperrater safe, the answer is yes. Using it, you do not provide personal, or payment information (unless you switch to the premium account) nor you risk your money because the services are free of charge.
Prices
In my review, I have to mention that although they claim that their services are always free to use, this is not entirely true because there is a paid plan. A paid plan gives you more possibilities for a comprehensive check, and the price is affordable, so it is up to you whether you need to use it or not.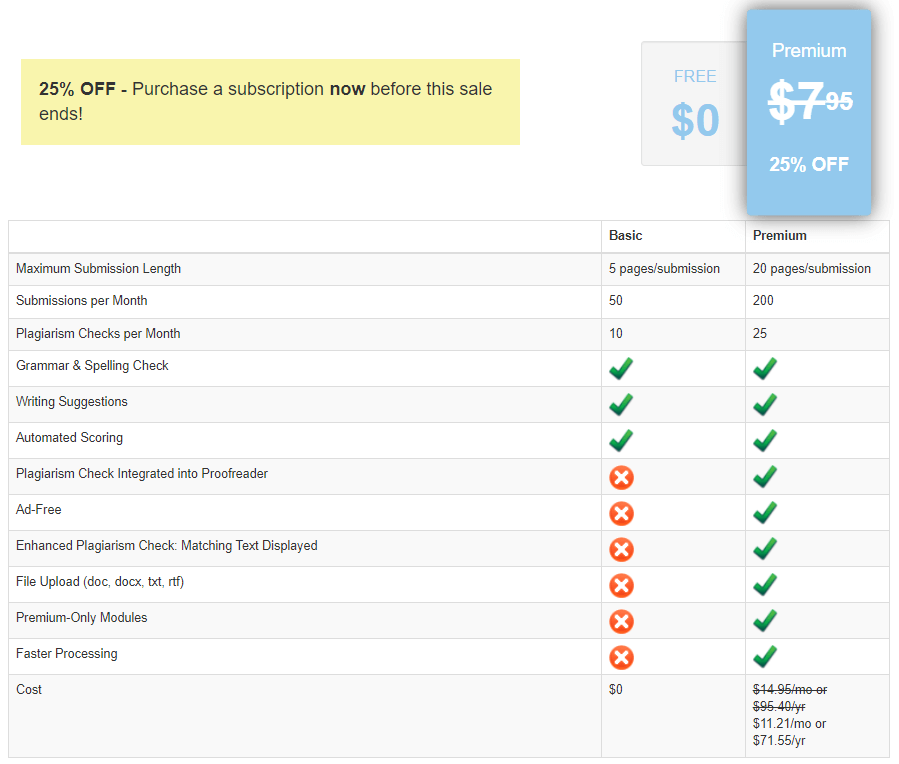 Guarantees
According to many paperrater.com reviews, people are satisfied with the work of the site. Indeed, it completes its functions appropriately. The site guarantees you the following:
Comprehensive vocabulary, spelling, and grammar check;
Plagiarism detection;
Proofreading;
Automatic score.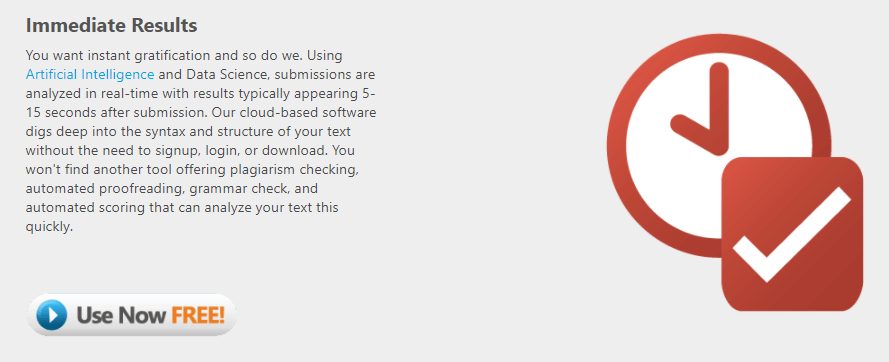 In my opinion, paperrater.com does its job okay, except for some flaws described below, which is why in my paperrater.com review I give it 6/10 instead of 10/10. There is still room for development and improvement.
Service Quality
Is Paperrater legit? The answer to this question depends solely on your expectations and needs. Thus, if you are looking for comprehensive proofreading and analysis of the text, I recommend you pay attention to the reviews I made on paper writing services because none of the tools can handle this task better than a real professional.
However, if you are only looking for a tool to determine some glaring mistakes, this one should come in handy. Additionally, I would recommend you not take the results of the PaperRater plagiarism tool for granted because this is definitely not the most accurate plagiarism detector out there and its results can be quite misleading.
Is PaperRater Reliable?
If you have a basic article that needs a quick grammar check, then PaperRater works ideally. The feedback is immediate as promised, and you get several suggestions that you may find helpful. If you would rather have a comprehensive check on an article, hopefully with a human touch, this service is not it.
Though the plagiarism checker is okay, it could be better. As it is, it misses some parts and gives back a clean report where there is still some copied bit. We appreciate the quick turnaround, but that is where it ends for comprehension. It struggles with more complex writing.
Pros and Cons
Quick turnaround
Works well with simple subjects
Easy to use
Your writing is assigned a score
Not very accurate, especially for plagiarism checks
Article analysis is wanting
Conclusion
Is Paperrater reliable? In my opinion, it is suitable for specific tasks but not too good to give it a high grade. Many favorite tools would provide better results. Therefore, I give it a score below average. Rated: 6.1