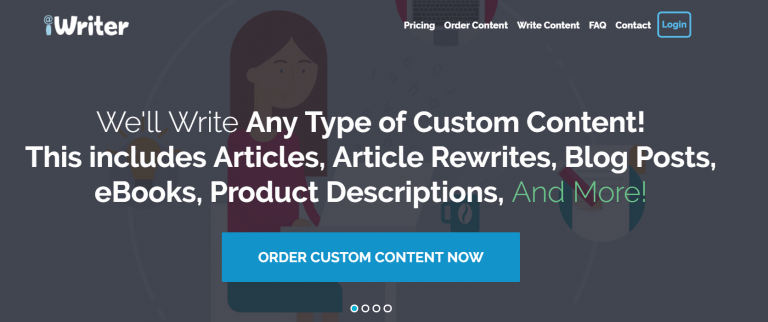 iWriter Review
11/03/2019 0 Comments
Top Rated Essay Writing Services
If you are among those wondering what is iWriter, it is a platform where a person can have someone else generate content for them. Clients can ask for content for e-books, business pages, blogs, name it. The platform allows interested and qualified writers to register from any corner of the world, thereby, giving them an opportunity to earn through the provision of content.
An Analysis of iWriter
What does the site have to offer? Let me get you enlightened from my experience.
Service (6/10)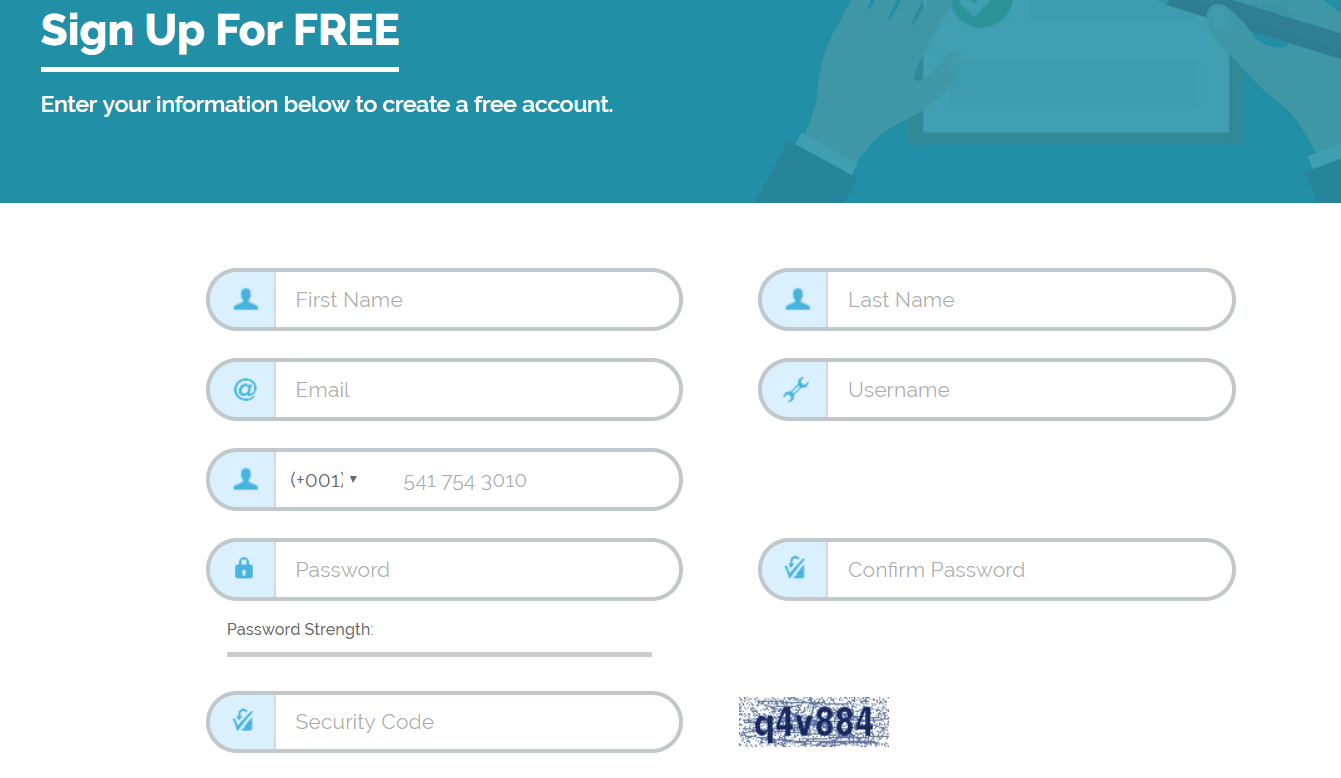 I think that iWriter has some good qualities in terms of service. As a client, it is impossible to lack a person who can assist you with your assignment since there are plenty of people who are willing to handle your work. All you have to do is give sufficient details, and an interested party will request to do the job.
Pros
Plenty of writers to do your assignment

Writers are always available

You get to select the level of quality you need

The writer will want a good rating and thus does a good job
Cons
Anyone can pick your order

If you receive poor work, your assignment might be late
Price/Discounts (7/10)
iWriter pricing is a bit convenient since you pay according to the job tier. The lowest level is standard where the rates are a bit low; less than a single cent for each word. However, only writers with a low rating can pick these jobs. The premium level charges you a penny plus, while the Elite Group demands more than a cent for every word.
Therefore, you have to place your jobs on a higher tier if you want to be sure of the quality. The price increases with the tiers. You pay more if you are looking for writers from a higher level.
Pros
Convenient prices according to the quality needed

You get your job done even for as low as one cent per word
Cons
Writer may produce poor work if they feel that they are being paid poorly, especially if they are expert writers who have just registered on the site.
Customer Support (8/10)
In case, there are queries, the writer or content seeker can consult with customer support. The customer care agents on the site help with most of the problems. Any person who has an iWriter account can access the customer care option where they can send a message to the admin for assistance.
Once iWriter receives the complaint or question, one of the agents available will respond to the query as soon as possible. In case the customer is not contented with the solution, they continue with the conversation until they are contented with the feedback.
If it is an issue related to the utilization of the site, they will refer you to the iWriter tutorial. I had an issue once, and the response was very quick.
Pros
Customer care support is available always

Quick feedback

Agents maintain the conversation until the client is satisfied

Intervenes when there is a dispute between the client and the service giver
Cons
Quality (5/10)
When looking for content, quality is a priority. On iWriter, quality is not assured since they accommodate almost anyone, unlike other iWriter alternatives. Sometimes you find writers who do not have a good grip on grammar. These incompetent content providers end up chasing away clients.
It is disheartening to go through low-quality work, especially when you are eagerly waiting for it. It is even more painful when you need it urgently. For qualified writers, incompetent writers ruin their chances of finding jobs. They chase away clients who find refuge in other sites like iWriter.
Pros
You might get a competent writer to handle your job
Cons
An incompetent writer might pick your job

Quality might be inconsistent
Guarantees and Safety (8/10)
If you are looking for content, you should not be a hundred percent sure that you will get quality work. However, if you are not contented, you can always reject the job and have another writer do the work for you.
Most iWriter reviews will be keen to mention that you should be careful not to be a victim of iWriter scam. Some clients do not pay despite the writer doing a good job. I always pay after receiving good output because it is rude to leave the worker unpaid.
Pros
You can always request for a revision

The client does not have to pay for poor work
Cons
No writer will be willing to pick your job if you have a tendency of rejecting jobs
Interface/Usability (7/10)

Using iWriter is easy. The interface is user-friendly, and almost anyone with knowledge on how to use the internet can utilize the services. Once you have registered, you can upload jobs or pick jobs quickly. A client's platform is rather convenient, as is that of the writers.
A writer will view all the available orders, review the job before deciding if they can handle it within the stipulated time, and then take the order if they like it. The working area then pops up, and they can write the content there. You will be able to see the job once it is submitted.
Pros
User-friendly interface

Every tool can be easily accessed

No hidden options
Cons
Writers Qualifications (4/10)

iWriter does not require a lot from the writer. Almost anyone can join the company. All you have to do is provide the needed details which mostly involve personal names and the country you are registering from. The simple procedure will have you asking yourself, "is iWriter legit?
The company provides iWriter PayPal as a method of making payments. You are required to indicate your payment details so that you can receive money after you have worked. If you are unsure of how to register, you can view the iWriter tutorial on YouTube for guidelines.
Pros
Many qualified writers like the site because it has many jobs
Cons
Anyone can join including incompetent writers
Final Verdict
When compared to other sites that offer similar services, iWriter scores poorly for writers. They are not assured that they will get paid once they have produced excellent work and clients are uncertain of quality work. iWriter pricing is not that bad since you can pay very little for services.
If you were thinking about signing up on the site, you could go through this iWriter review to decide if it is convenient for you. You can always consult with the agents in case you encounter problems.
Rated: 6.4