iWriter Review
0 Comments
11/02/2020
Welcome to iWriter writing platform
The first step is the hardest one. If you are just looking for the writing platform for you to become a writer you need to be aware of potential risks and hidden issues that you will struggle with in the future. Even if you are an experienced writer but this is your first time encountering the iWriter platform you should read iWriter review in order to save your time. It is nothing different than some other online content writing systems but you should know some specifics in its functionality. Looking through the system how writers create their articles here you will see it is worth or not agree to write your content for them.
What is iWriter intended for?
iWriter is some kind of connector between a content creator and the owner of the website. This content writing platform was created by Brad Callen. The main intention of such a platform is to help writers to pick up the orders for 300 – 1000 word number in length. That would be the best choice for those who are seeking a job as a freelance content creator. But would it be profitable to work for low payment spending a lot of effort to achieve a higher rating in order to increase salary? Hmm… You will see the detailed principle of how it works in reality. The way it works with iWriter is as simple as that. They encourage signing up for free but later on, you would see a lot of work is waiting for you before getting to the proper level and salary. All you need just to sign in to the platform and choose any field where you are professional. So the clients will be able to find you easily when they need your help. Thus, it serves as a guarantee that you will find only those jobs that are lying in your experience area.
How can you use iWriter?
The registration to iWriter is just one simple click to do. Usual registration with your contact details and done! Now you can hit the button "Write content". The article which you can work on includes detailed instructions and future paid pricing. Looks fine. As a beginner, you are allowed to write basic articles being a standard writer on iWriter. But is it so easy to get the desired writing job? Actually yes. But on the other hand, the funds you will make at the beginning are not so high. Why? Because you start as a Standard Writer. And writing the article as a starter your earnings are very limited. One of the ways to get to the next writing level is to write on iwriter 30 works and get reviews from the clients. That tells that you should complete 30 articles and get feedback from the client for them. All is clear but it is obvious the more exciting question is how much money you can make. Until you have done it you are staying on the beginning level which allows you to earn a decent amount from 1 USD to 7 USD depending on word length and paid amount offered by clients. Every next level brings you further on which comes with a higher payment and you can make money writing more and more articles.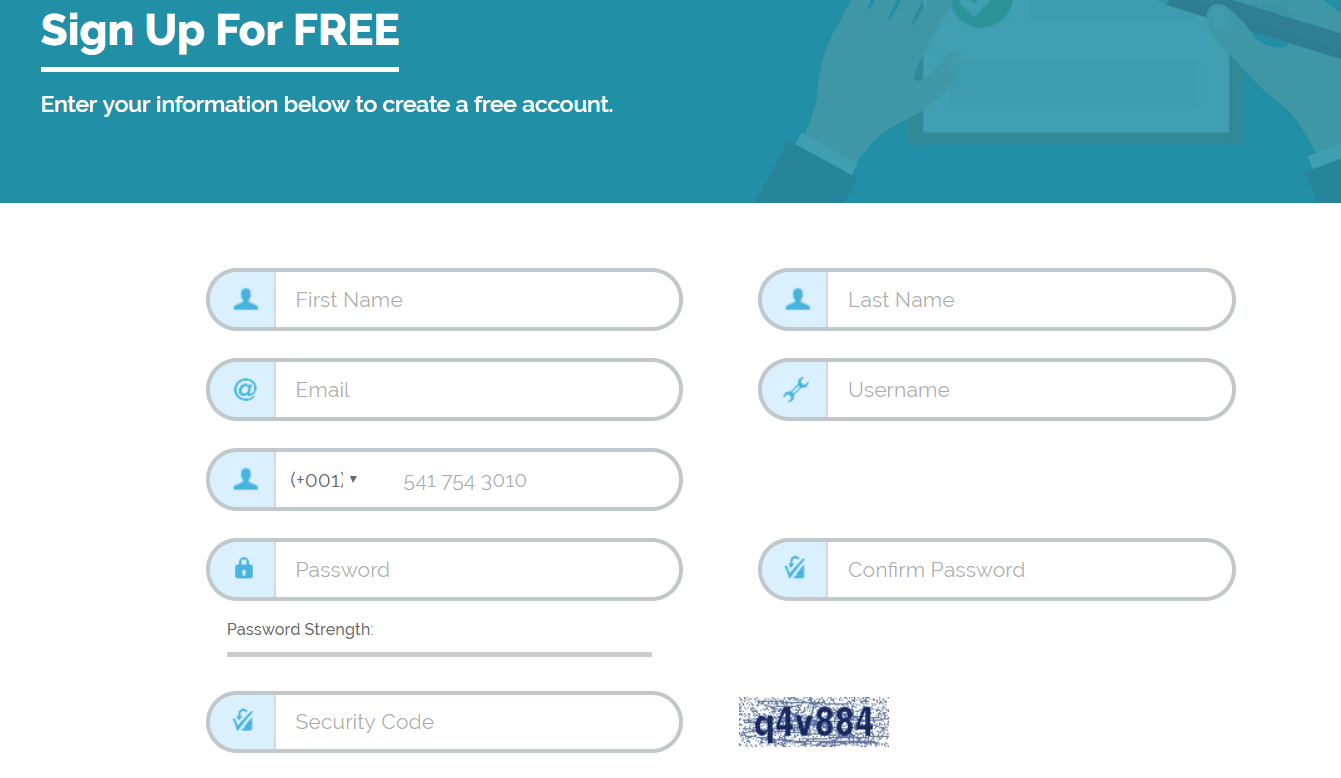 But the company "care" for your level which you can get shortly. The way they offer you to get to the Premium or Elite Writer level is an approval rate from iwriter. They are ready to give you a star rating for specific articles that are supposed to save a lot of time and make you start earning money faster. As start writers on iwriter can be great writers but articles can get not high paying there is that shortcut to start writing for the better price point. It is not for free of course, and the paid amount for it would be 147 USD. After you pay this 147 USD iWriter will give you three articles and rate them by their criteria. Thus, you will have only three articles written and save your wait time until getting to the elite level. But don't forget – those articles must be really quality articles which will give you the path to elite writers.

What does it provide?
As an iWriter's status, you will get orders to write articles according to the preferable niche you inserted when registering on the website. Thus, clients will look for an exact writer which can fulfill the order. So here I keep the thought that it is very reasonable when you are specialized in one specific subject and can provide appropriate product instead of being disoriented when they ask to write about artificial intellect when everything you know is how to grow plants. That one thing I appreciate in iWriter platform.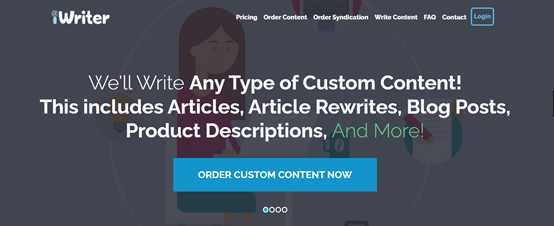 The payment methods
Your payment as a writer will directly depend on the word number you write. As was mentioned above your salary will directly depend on the writing level. Thus, as a beginner, you will be provided with the title "standard writer". The payment for the standard status will be the lowest which comes from 1.40 USD for every written 150 words. After passing the first level of writing the next one you will get is Premium status. Here your income can increase double. Thus, for the same word number which is 150 you will get 3 USD. The next level brings you much more money. So this level, which is Elite status allows you to earn 4.70 USD for a word number of 150.  And being on the top level allows you to write articles from all three levels. As an elite writer on the platform, you can pick a wider article request among the clients so that is the way how to make money here. But this is still not the end of writers' work being one of those elite writers. And at last – the highest level can be Elite Plus status. There are not so many orders you can get but once you get here – your written articles value a lot. For your quality articles, the possible income starts from 13 USD for 150 word amount made by you. But again in order to get here – a long path leads to it. In order to get to such a "height", you need to work hard and continuously and even this gives you no guarantee that you are close to the Elite writer. I would say you must be lucky – very much lucky in order to move with the progress on this platform.
Price
iWriter has quite a flexible payment system, depending on what specific type of service you need. Once you decide to order an assignment there, four distinctive categories would stand out. In particular, while ordering, you can choose from the following pricing scheme:
Standard, starting from $2.20 per page

Premium, starting from $5 per page

Elite, starting from $7.70 per page

Elite Plus, starting from $24 per page
What stands out the most while reviewing iWriter is that it gives much flexibility to its customers. Each of the mentioned pricing schemes is applicable once you order a 1-page assignment. Please note that the more content you order, the more reasonable prices would become for each category. It should also be mentioned that iWriter offers custom discounts based on what content you order. Once you're interested in an overall assessment of costs, iWriter did a great job by giving such an abundance of options for its customers.
What is positive with iWriter?
The nice thing here is that it is effortless to get started. Just sign up and go. You can start writing immediately. The second thing is – a quick payment. No delays with payment here. You will get your earned money online quickly as soon as it is a due day to get them. Everything which is demanded from you – to set payment frequency how often you get it. Writers are paid weekly or every two weeks depending on their choice. so you will never miss a payment. You will get the money into your PayPal account. And yes – for payment they use a PayPal account following the frequency you have chosen. Orders on an everyday basis. Some companies usually don't have continuous article requests but iWriter deals with clients in a very proactive way. So you won't just spend time in empty silence with nothing happening. But the dark side of this usually comes with the fact that some clients can cancel their orders after you have already picked them up. So no guarantee here. Another pleasant thing is the opportunity to get tips which you get as an extra payment if all requirements are met and you are really great at your work. Fast track program Fast track is another good thing – iWriter cares about you to be informed that new orders are available on the website even when you are away from the computer. That is due to the mobile app. This fast track program keeps you informed about that. Thus, the site will be always by your hand with a fast track every time. But how does it look from the other side of the game? Let's see the role of the client in what he gets from iWriter services. Here is the next argument – what is good for a writer can be quite bad for the client and vice versa. So if today you are exactly the one who makes the order you have an advantage whether to accept the order or not. If it doesn't meet your requirements  – it is your right not to take it. Which is not a good feature for writers of course. But you – as a client – you are a winner in such a situation. Another pleasant feature for you here would be the possibility to select the same writer which you already dealt with before. So you can request for the same person to work with your order.
What is the dark side of iWriter?
Limit to earnings Being a starter on iWriter entitles you only the basic salary which is very low. Your earning really will be just for fun if these are appropriate words to say. But remember that option with 30 articles to be rated when you are allowed to get to the next statuses? Okay, let us guess you write those 30 articles pretty quickly. But it won't open you to next level opportunities. No. You must be rated first. And this rating must be not lower than 4. For example, having 4.6 stars already gives you an elite title and more opportunities are coming with it. As far as you can remember, that fast-boosting program with the level which you should pay for in order to skip 30 rated articles makes your growth faster. But remember a very important thing here. If you are already a writer of 30 articles and your rating was already generated – there is no sense for you to pay that 147 USD to get an average star rating. As it works as follows. Those new chargeable articles will be added to already existing ratings and would give just a tiny correction to it. It means you will never raise your average score paying for a star rating of iwriter review. So no effect here. You can remain with your low rating for quite long until luck will turn its face to you. And I don't speak about Black Mirror series here. This works like this in reality, unfortunately.
Unexpected rejections from clients' side
Nobody can be ensured here that a client will accept the article after you have done the work. Even a client with a good level can reject your work. And the worst thing is that you never know when this rejection from clients' side happens. I am not saying anything about the scam and everything is legit with the iwriter but that can happen that your article turns out to be rejected and not only one time. Just keep in mind it has its place on such websites.
Permanent ban of the account.
It can happen. And you should be aware of such a possibility. It takes place for a very simple reason. When you are writing an article and try to paraphrase the text be very careful about plagiarism. It is forbidden everywhere today and every company declares they are producing the most unique content ever. So yes – your account will be banned if any plagiarism happens. Another reason can be when you ask for clients' contacts which are strictly forbidden as well. For similar reasons we refer to the usage of abusive language and running multiple iWriter accounts. All this is subjected to being banned. But I heard something about writers' being blocked just for no reason! That happened without any client concern. The matter is that iWriter decided to change their channel of communication and make it something like a blog. Such a blog has its intention to make communication more easy for both client and writers' side. What is strange there was no email notification about such a thing and when writers tried to log in such a message appeared :

  Nice! Even no word to comment on it. So good writers or not, good quality or average quality – your account is blocked. For who is this blog better? – I don't know. But let them keep improving. Blog or not – all I need here just to be paid for my work. For those who are ordering work here – I am talking about the client's side – that good feature when you can decline the result of a writer's work – turns into a negative one. As now you are giving really small money and that doesn't motivate your writer to work on the paper properly. Here goes rejection. Here goes wasting of your time. But think well before rejecting the paper. Some iWriter client on facebook says his accounts got blocked for a week after he declined the work.
As a conclusion…
Is iwriter a scam? My review just shows the world in which a client can hire writers with the intention to order an article. Being a part of such a great job as a content generator you should always remember what is worth sacrificing and what is not. Thus, in the case with iWriter there are pretty many things which you are losing while doing the job. The first thing is of course the money at the start of your career. The company "tries" to help you with this but in the final result you pay the extra money and in most cases, it doesn't help anyhow. So the main advice here would be – invest reasonably. And investing means not only money but your time. Keep doing your research as there are so many possibilities for you as a copywriter on internet marketing today. Use your head, take a risk but read the review first before going into any type of business. Being just a client who is seeking written articles, just be aware that average quality is not a problem for iWriter. But for getting something better keep in mind that writers just want to be paid better and such an article is more than possible to get from them. But as things show iWriter is trying to grow and that is why we don't get too many positive points from it being on both sides – as a creator and as a client. Rated: 6.4
iWriter FAQ
iWriter is a bridge between a content creator and the owner of the website. It is a site for freelance content writers to pick up orders that wish to work on and the clients who are looking for a freelancer to help them.
You can register at iWriter easily and for free. After registration, you can hit 'Write content', and the articles that need working on will be available for the content creator to pick out from. You can start as a Standard writer and work your way up from there.
iWriter is a safe website and does not delay the payments that are due to a writer. The money can be made directly to your PayPal account, and the payments are available on the due date itself.
While iWriter is not a scam, writers may find that they are paying extra money in most cases that don't help their career or their earnings in any way. It is best to apply due diligence and invest reasonably such that you don't lose out more than you build through the website.
iWriter Prices and Bidding System Cost
While working as a Standard writer at iWriter is free, for you to get to a Premium or Elite Writer level, you will have to get approval from iWriter. Some writers can choose to do so by getting actual reviews, but there is also a shortcut which costs $147. After paying this amount, you will be given three articles to write, and the service will determine your status.
With iWriter, the freelance content writers will be able to work on their preferable niches and can get a steady flow of work. The registration is easy, and they can quickly sign up and start working right away. The authors will also get their payment without delays.